Play Triangula Game on Windows Phone 8
Triangula game is one of best Windows Phone games which is now available for download and play on Windows Phone 8 smartphones like HTC Windows phone or Nokia Lumia WP8 devices. As being one of best mind games and educational games in the market, Triangula is easy to play with simple rules but playing Triangula is addictive, great fun and joy.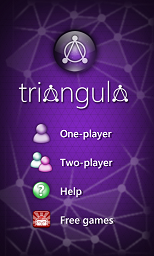 Play Triangula puzzle game which is one of best Windows Phone games from Beautiful Mind Games
If you have played classic connect the dots game, it will be easy to understand the Triangula game rules at first. On the square Triangula game board you will see dots or points placed regularly.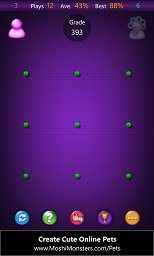 Windows Phone 8 Triangula mind games board with 3x3 grid
The players connect dots using lines on their turns and should form a triangle to cover an area on the game board. At the end of the game the player who has occupied more area than its opponent wins the game.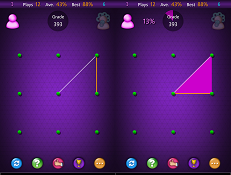 Connect the dots to form a triangle on the grid to win in Triangula game
Triangula Windows Phone game is one of best puzzle games for people from every age. I download free version and install Triangula on my Nokia Lumia 920 smartphone. I started playing this soft version of Connect the Dots game immediately on my phone. And I liked playing Triangula a lot. Since I spent some of my spare time playing Triangula on my smartphone, of course my daughter get interested in the game. And she liked it too. I found her playing Triangula mind game and enjoying it a few times later.
With 4 level of game difficulty, the publisher Beautiful Mind Games of the Triangula puzzle game provides a compelling game for every age. Just start from Beginner level on a small grid and get used to the game rules and gain some experience. Then increase grid size and the level of game difficulty continuously jumping from Beginner to Intermediate, Advanced and Expert levels. You will realize that your opponent in One-Player game, the computer will be playing better at each increased level to beat you on this educational game for all.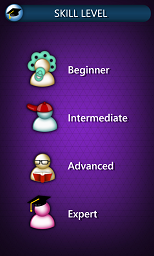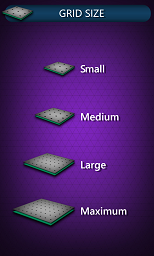 Triangula game difficulty levels and game board size options
Download Triangula Game
If you also want to play Triangula mind game on your Windows Phone 8 smartphone, open Store app and search for Triangula game. Also you can visit the WP8 game app Triangula game official store page at Windows Phone