How to Delete Standard Text using SO10 SAP Transaction
SAP Smartform developers can use SO10 SAP transaction code to delete standard text as well as to create new standard texts. ABAP developers use SO10 SAP transaction code to create standard texts to use as include text objects on SAP Smartform ouput documents. But as once I required, SAP developers can require to delete standard text if it is created wrong or will not be used no more.
I accidentally created a SAPScript text with a wrong name. Actually it was not created according to my company ABAP naming standards. So I decided to delete SAP Standard text that I have just created.
Follow the following steps to delete standard text using SO10 SAP transaction
Call SAP transaction SO10 Standard Text: Request screen
Display the Standard text object in Change mode as follows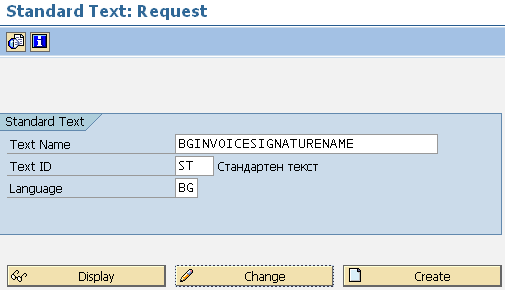 Press Change buton
When text is displayed, goto top menu. Choose "Text > Delete ..."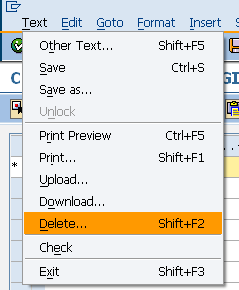 A popup confirm message will request your approvement to delete the text. Click Yes to continue and delete SAP standard text from SAP system
After you delete SAP standard text, exit from screen using F3 Back command.
You will not be able to display the text object content any more.
An other option but which is marked as obsolete now is using the SAP SE78 transaction code to delete Standard Text objects for ABAP programmers.