How to Activate Windows Vista
When you open your computer the Welcome Center screen is displayed. On this welcome screen you can see your operating system activation status. If the Welcome Center screen is not displayed or you have closed the screen and want to open again, you should open the Control Panel and click the "Get started with Windows" shortcut whish is displayed under the System and Maintenance sub group in the Control Panel screen.
The below image shows the Activation Status information, my system had 13 days left to activate when I activated my Windows Vista.

Double click the below link to view computer details, hardware and windows settings. If you do not see the below button click the "Show all 12 items..." link to display all available buttons on the Vista Welcome Center screen.

Here is the basic information about my computer displayed on the System information screen.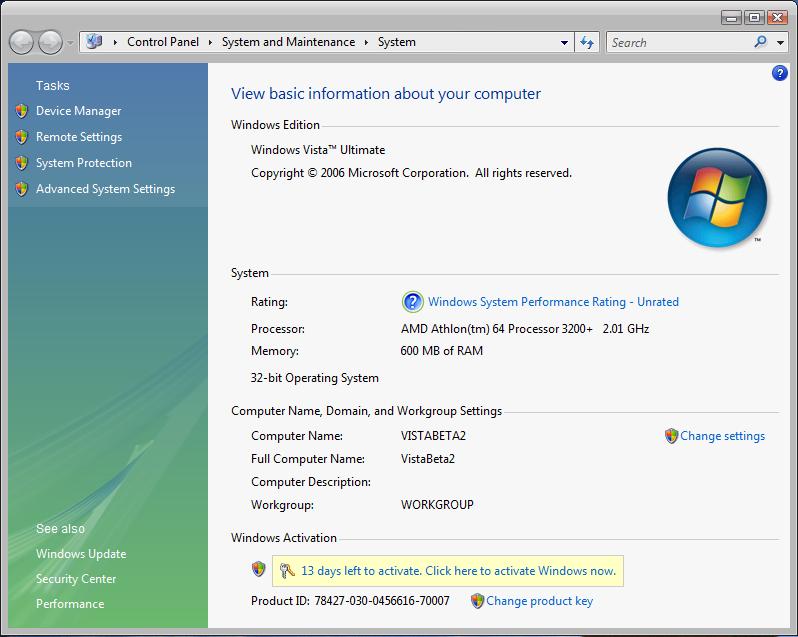 On the bottom of the screen you will see the Windows Activation region. Here there is displayed the remaining days for activation of the Windows. And a link exists for activation of the Windows.

If you click the activation link the User Account Control (UAC) confirmation screen is displayed.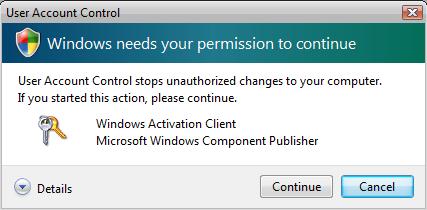 When Continue button is pressed, a more detailed information is displayed on the screen. If you choose the Activate Windows online now option the activation process is started.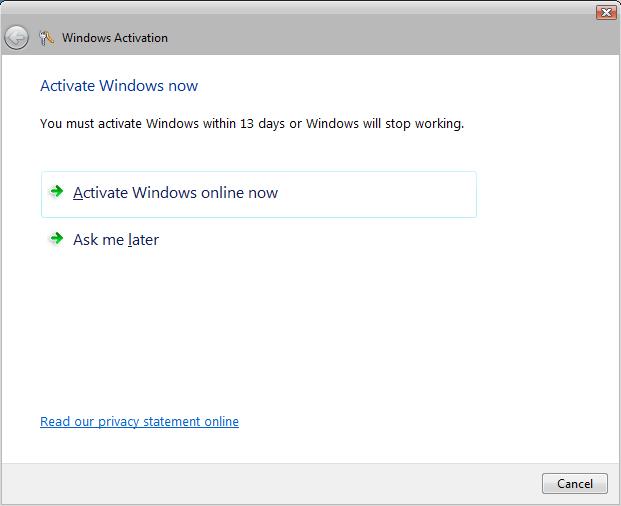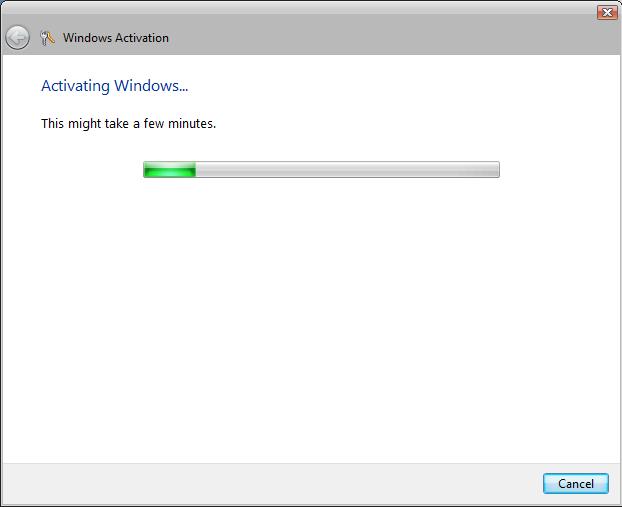 If the Windows Activation is successful the below screen is displayed.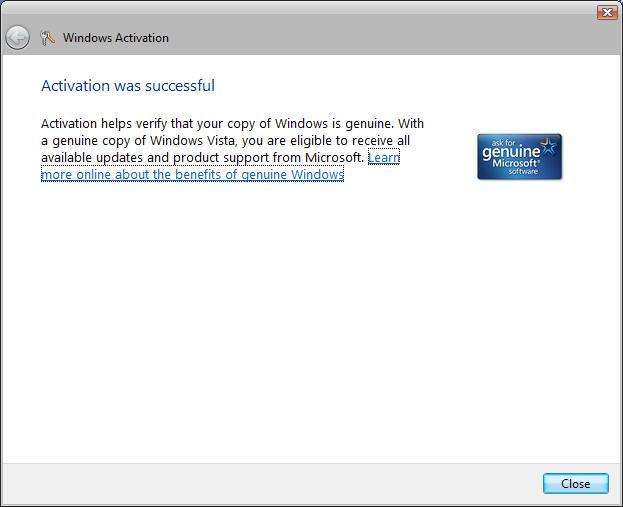 In this case the Windows Activation information is now displayed on the System information screen as shown below.

One more note for Windows Activation, there is now other ways to activate your Windows Vista installation with Windows Vista Release Candidate 1 (RC1). I could activate my Vista RC1 system by this method even after the activation period. You can activate Vista by selecting your location from a form and calling the phone number given to you for activating your Microsoft products including Office products and the Windows products.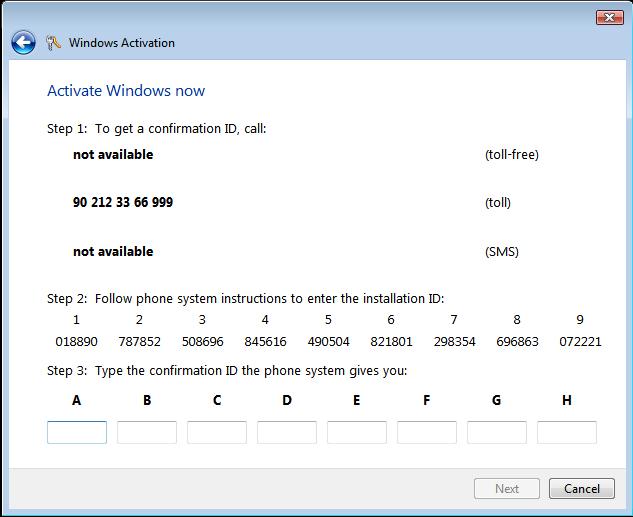 As you see on the above screen, I was directed to call 90 212 33 66 999 for my location in Turkey. When I call the given phone number I was informed that an other phone number exists for toll-free. Any way, on the phone you're requested to enter the installation ID which is 54 characters as you see in Step 2. Later on you are given a confirmation ID which is also 54 characters long. And when you click Next button your installation ID and confirmation ID matches and activation of the Windows Vista RC1 is completed.