Download Windows 10 and Create ISO for Setup or Upgrade
Windows users can use Media Creation Tool to download Windows 10 and create ISO images for Windows 10 setup or upgrade. Download Windows 10 ISO for free upgrade before limited time expires. Downloading Windows 10 setup files in .iso format enables users to setup a new Windows 10 with a fresh install or to upgrade a number of Windows 8 PCs on a later time with a single setup media. Other alternative is immediate upgrade to Windows 10 using Windows Update on your Windows 8 or Windows 7 PC.
For example, if you are using two PCs at home and one at your office seperately licensed, you can download Windows 10 setup in .iso format using Media Creation Tool from internet once. Then you can burn the Windows 10 installation .iso image into a DVD media and use this media to upgrade all your PCs to Windows 10. On my case for upgrading Windows 8.1 64-bit OS to Windows 10, I made a download around 3.2 GB over internet. Once you store the setup download in .iso image you will save from internet bandwidth for the repeating upgrades or installations.
Download Media Creation Tool
Microsoft Media Creation Tool enables users to immediately download Windows 10 setup binaries onto their computer over internet without waiting the registry time for free Windows 10 comes.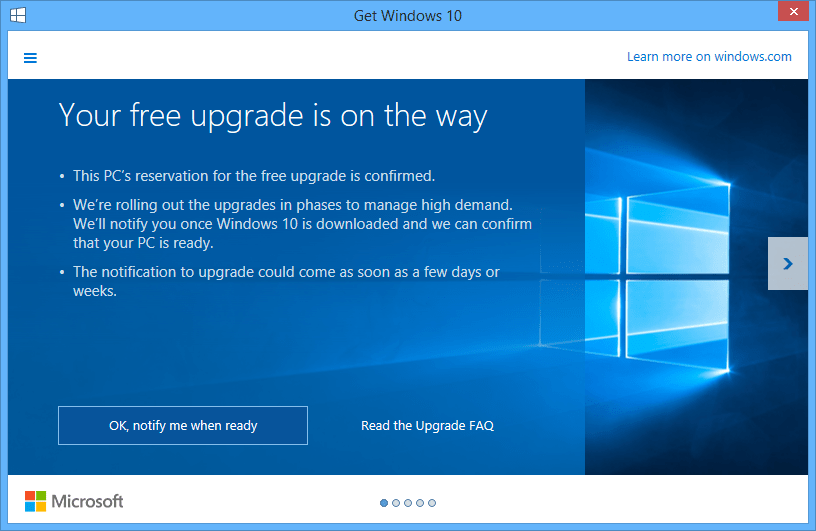 Using Media Creation tool Windows users can immediately upgrade their Windows 8, Wiindows 8.1 or Windows 7 operating systems to Windows 10. MCT makes it possible to create .ISO images for Windows 10 download from the downloaded binaries and use the setup ISO image later on different computers.
If you are required to upgrade a number of Windows 7 or Windows 8 computers, it is best option to use Media Creation tool and even download Windows 10 32-bit and 64-bit setup and create iso images automatically.
To download 32-bit Media Creation tool, use http://go.microsoft.com/fwlink/?LinkId=616935
To download 64-bit Media Creation tool, use http://go.microsoft.com/fwlink/?LinkId=616936 18.8 MB in size

Read more about Media Creation Tool at Microsoft
Download Windows 10 and Create Setup ISO
When you start Windows Media Creation tool after download completes, a new Windows screen will be displayed as follows

Microsoft Media Creation Tool offers Windows 8 users two options:
To upgrade your PC now, or
Create installation media for another PC to upgrade or install a fresh Windows 10 OS later
The second option enables users to download Windows 10 ISO for free upgrade of one or more PCs. We will continue our guide by selecting this second option in our wizard.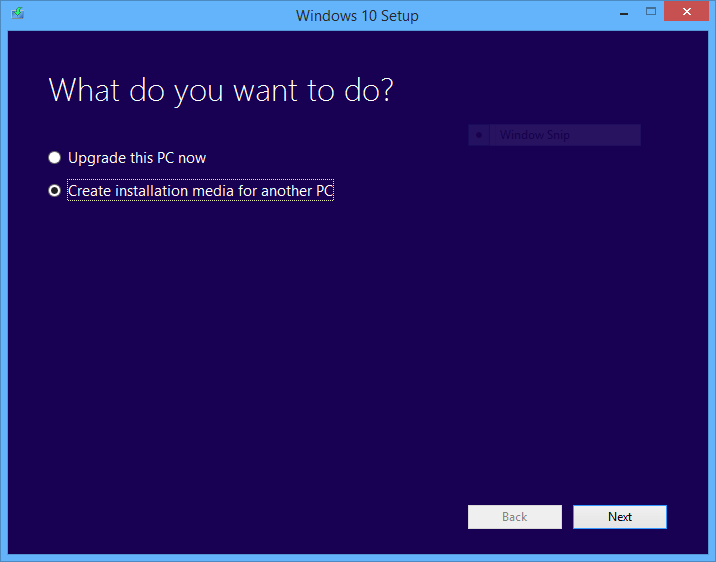 On the next wizard page, choose the setup language of your next Windows 10 operating system. Choose the edition and architecture (32-bit or 64-bit) of your Windows 10 operating system.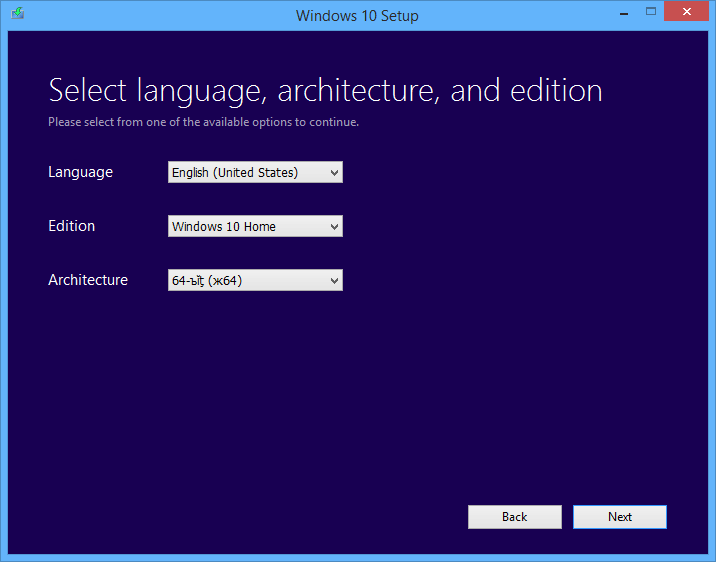 Media Creation Tool enables you to download Windows setup files and create a new media to use it later for upgrade or fresh installs. It is possible to create Windows 10 setup from USB flash drive as well as to download Windows 10 installation in ISO image.
Running Windows 10 upgrade from USB flash drive is an alternative option to upgrading to Windows 10 using DVD created from the .iso file. I preferred to use the .iso file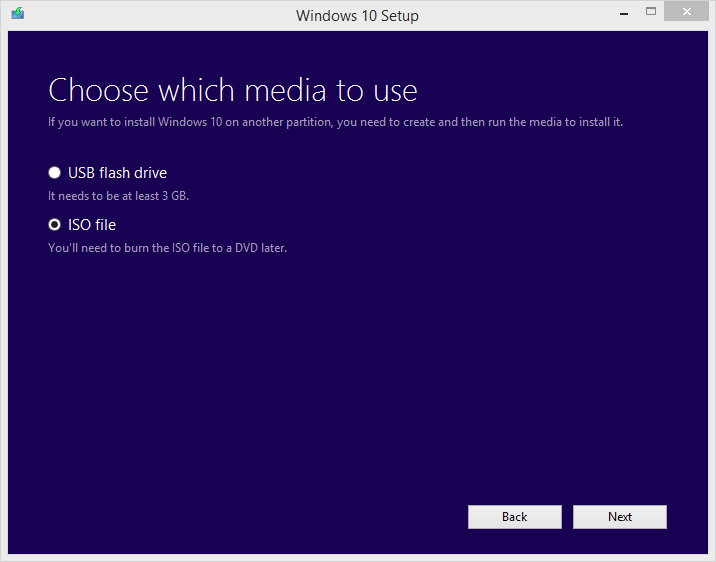 For .iso file selection, choose the file path where the Windows 10 setup image will be created and stored using Windows Explorer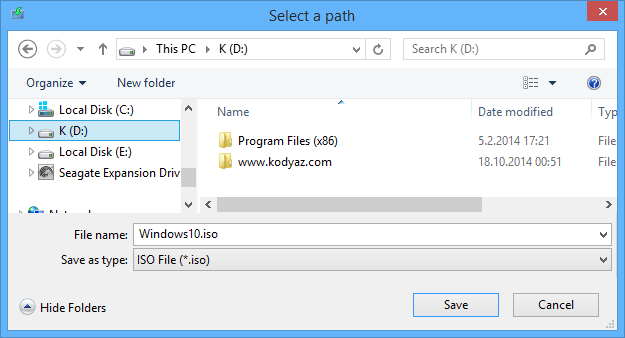 After you press Save button, downloading Windows 10 process starts.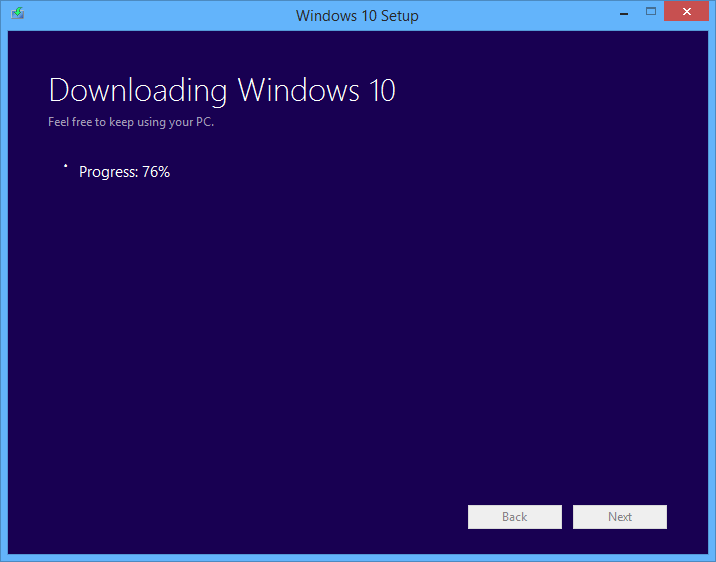 When download completes, Media Creation Tool verifies downloaded setup files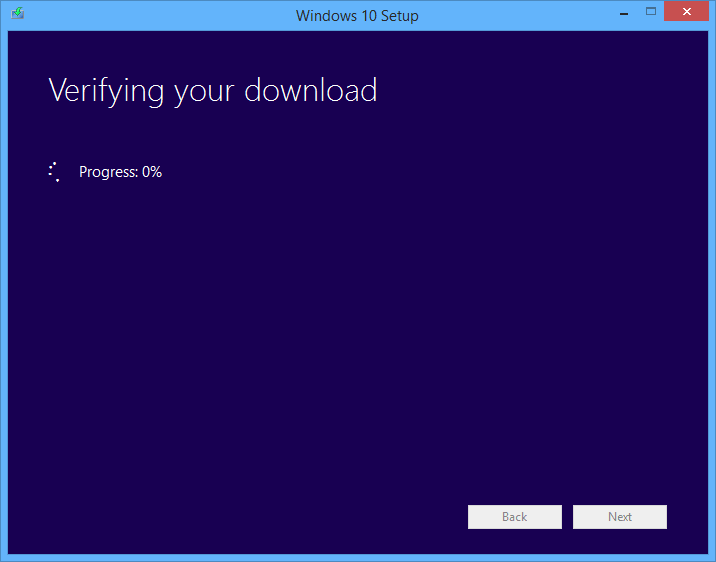 Finally Microsoft Media Creation Tool builds the Windows 10 setup media files (USB Flash drive or .ISO file)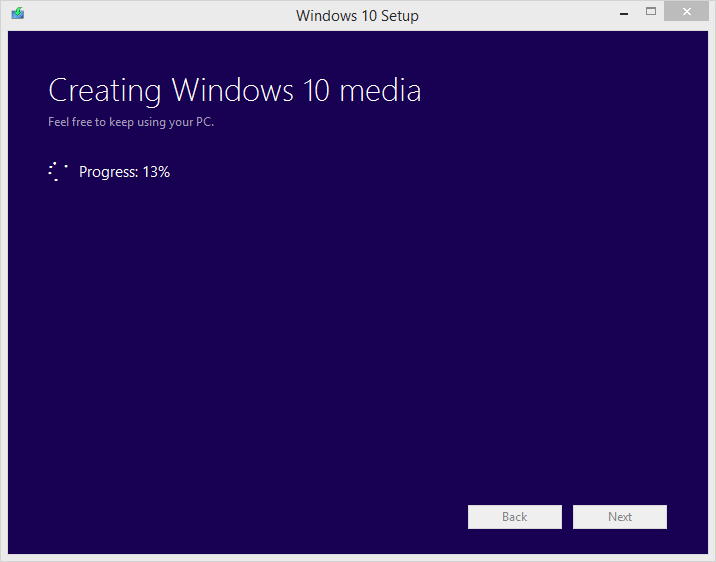 The last step in the wizard is to burn the Windows 10 upgrade iso file to a DVD. You can skip this step by pressing Finish button to later burn the iso image to a DVD file.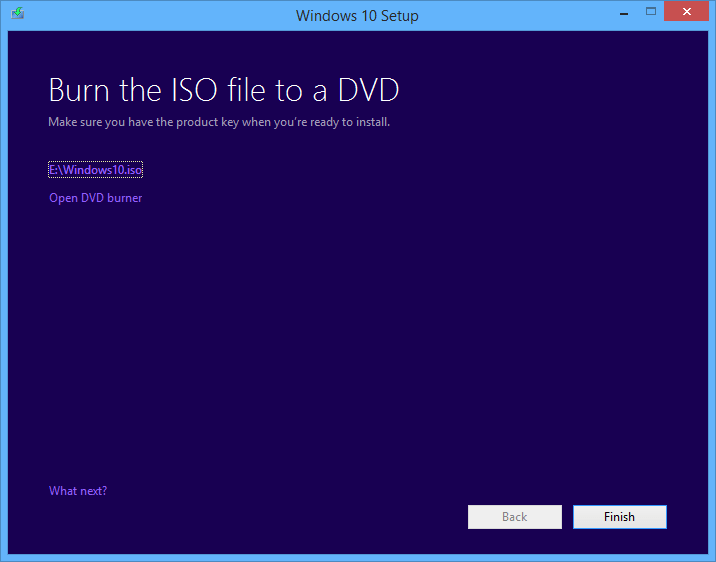 Here is the Windows 10 setup iso image file "Windows10.iso" I created using Media Creation Tool to upgrade my PCs to Windows 10 during the free upgrade period.

For the following steps after downloading Windows 10 upgrade or setup files in various formats, you can review the article What is next? published by Microsoft.