ASUS TAICHI Tablet PC and Windows 8 Ultrabook
ASUS TAICHI tablet PC and Windows 8 ultrabook is announced officially right after the release of Windows 8 by Microsoft. The war for Windows 8 tablet PC market is getting harder with new tablet PC models and new announced Windows 8 ultrabooks powered with Intel processors. ASUS Taichi is one of the most powerful and advanced Windows 8 tablet PC and also Windows 8 ultrabook.
The most interesting feature of ASUS Taichi ultrabook models is their dual screen design which enables two different display on each screen. So while you are working on your Windows 8 ultrabook, your kids might watch a full HD movie on the back monitor.
ASUS is planning to strength its market share in the Windows 8 ultrabook and Windows 8 tablet PC market with two additional ultrabook models that converted and used as a tablet PC. These two ASUS Taichi models are ASUS Taichi 21 and ASUS Taichi 31 models. Both Taichi ultrabook models run on Intel Core i5 and Intel Core i7 processors. Both Taichi tablets PCs run Microsoft Windows 8 Pro edition operating systems and quarantee an instant on experience within 2 seconds.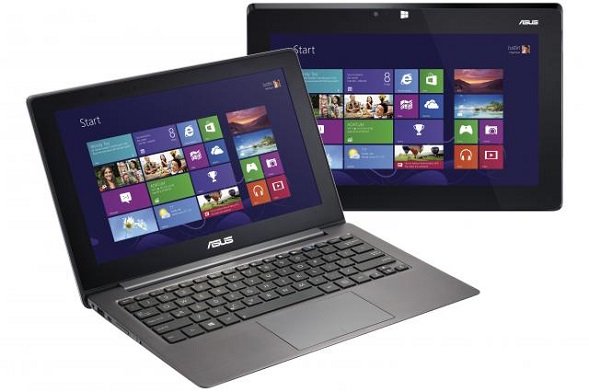 If you plan to buy a Windows 8 ultrabook or purchase a Windows 8 tablet which is as powerful as a laptop, you can think of buying an ASUS Taichi Windows 8 ultrabook - tablet PC hybrid computer. Please visit official web site designed for ASUS Taichi Windows 8 ultrabook.