PushOnEnter Event on SAP Personas like OnKeyPress in Javascript
Using SAP Screen Personas, we have modified initial VA01 Order Entry screen and prepared a flavor as seen below.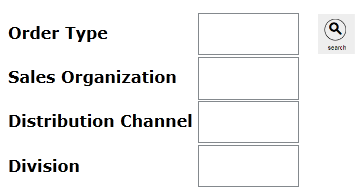 What I want to enable for Personas users is that whenever they press Enter key on a input text field the Search button should run. This is similar to the onKeyPress event where pressed key is Enter key in Javascript development actually.
Using Manage Flavor menu, Personas layout editor can switch to Edit mode.
Then click on Search button or the button which is desired to run automatically.
Click on Show/Hide Properties (Ctrl+Alt+P) icon displayed on the right Personas menu.
When you left click on the marked text below, it will copy the control id to the clipboard. Later we will use this control id.

Now to trigger this button when Enter key is pressed on a SAP Personas flavor automatically, paste the id of the button into the PushOnEnter property of each textbox control placed on related flavor.