Download SAP Lumira Team Server aka Lumira Edge
Download SAP Lumira Server for Teams 1.31.1 one of SAP Business Intelligence tools for ABAP reporting which enables SAP Lumira client tools to connect and publish reports to server and provides a intranet platform for users to connect and execute published reports easily. This guide shows SAP professionals and BI platform users from where to download SAP Lumira Team Server on SAP Service Marketplace.

SAP Lumira Server for Teams is also known as Lumira Edge
To download SAP Lumira Server for Teams follow below steps illustrated.

First log in to SAP Support Portal SAP Software Download Center

Click on Software Downloads
Type Lumira Team Server in search box to get to Lumira Team Server download page easier.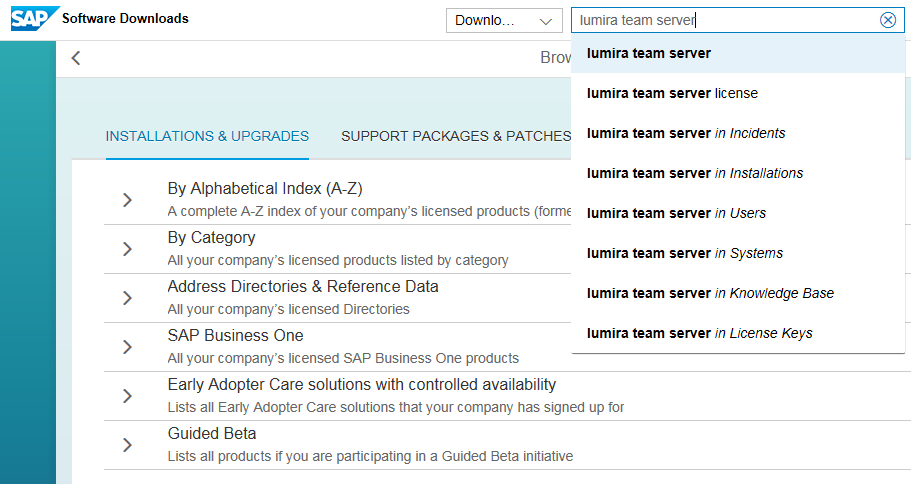 Choose SAP Lumira Server for Teams 1 installation product option

From available installation and upgrade options select the Lumira Server setup program for your server configuration.
SAP Lumira Server for Teams 1.31.2 Windows for X64 systems is the latest released version for Business Intelligence professionals.
The setup program for SAP Lumira Server 1.31 is SAPLUMIRA6431P_1-20009491.EXE and around size 427 MB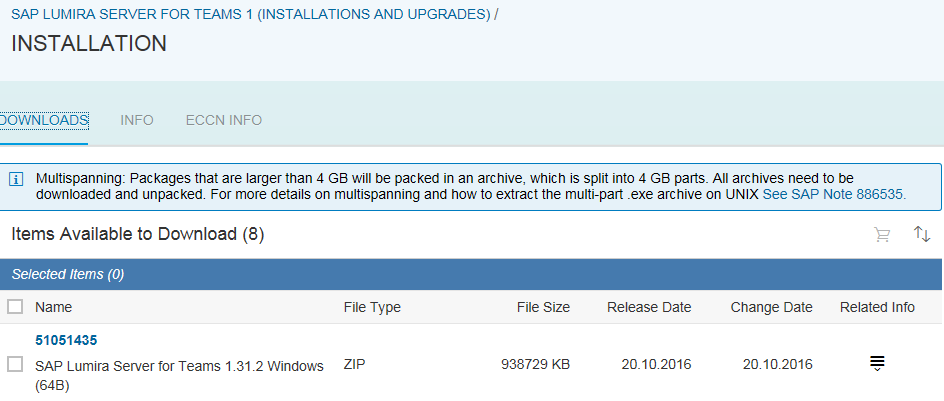 After SAP Business Intelligence developers and data professionals download SAP Lumira Server for Teams, the report developers who had already downloaded SAP Lumira can deploy their reports to Lumira Server for Teams and enable authorized business users to reach those reports on the server over HTTP protocol.