SAP GUI Settings for Input History for Backspace
I use backspace to get input history, select program names or values from previously entered or executed reports in SAP GUI, but it failed to display any values when I press backspace key. The list is empty. Even I try backspace right after I execute a program for instance in SE38 transaction screen, the second time the backspace fails to get any results from previously executed values.
In SAP Logon Pad if you follow menu options: Options...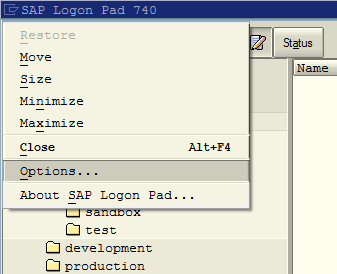 As seen in below SAP Logon Pad Options screen, go to Options > Local Data > History
In inputbox for "Directory for Input History" you will see a file folder containing the .mdb file which is used to store input values used in previous actions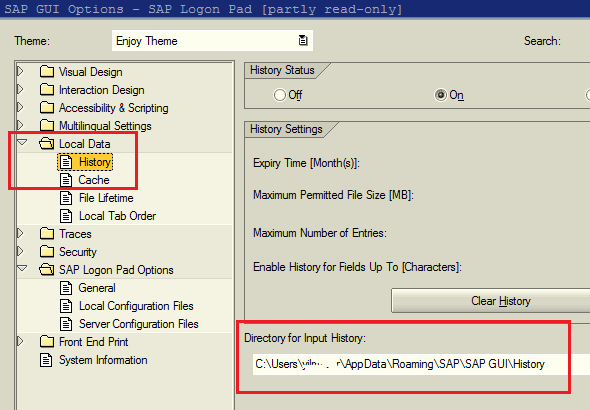 Open the file folder and delete the mdb history file for input values. If you want, you can create a copy of the original file into another backup folder or move it to another folder.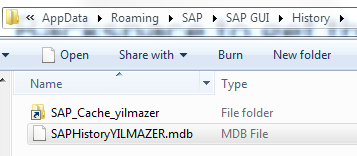 After you close all active SAP connections and restart the SAP Logon Pad, you will see that a new input history file will be created in the file folder configured in the settings.
After I make the deletion, here is a sample case working successfully on SAP SE38 transaction showing previously used ABAP reports. When I press backspace key directly on the input entry field, or type a few characters the input history list will be successfully displayed to help the SAP user make a selection among offered items. SAP user does not have to remember or use search on input fields any more.