Customize and Personalize SAP Fiori Launchpad Home Page
SAP Fiori Launchpad users can customize and personalize the layout and create tile categories and add new Fiori apps into tile groups or remove applications from the Launchpad easily. In this Fiori Launchpad guide, I want to share how SAP users can customize Fiori Launchpad according to their needs.
Open Fiori Launchpad using /UI2/FLP SAP Fiori Launchpad transaction.
Click on Profile image to navigate to customization page on Fiori Launch Pad home page.

Click on Edit Home Page icon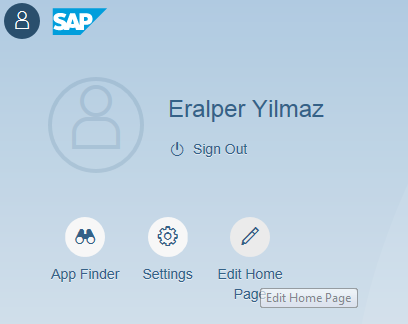 Icon will change to Exit Edit Mode from Edit Home Page

Exit Edit Mode will redirect the SAP user to Fiori Launchpad Home Page in edit mode as follows: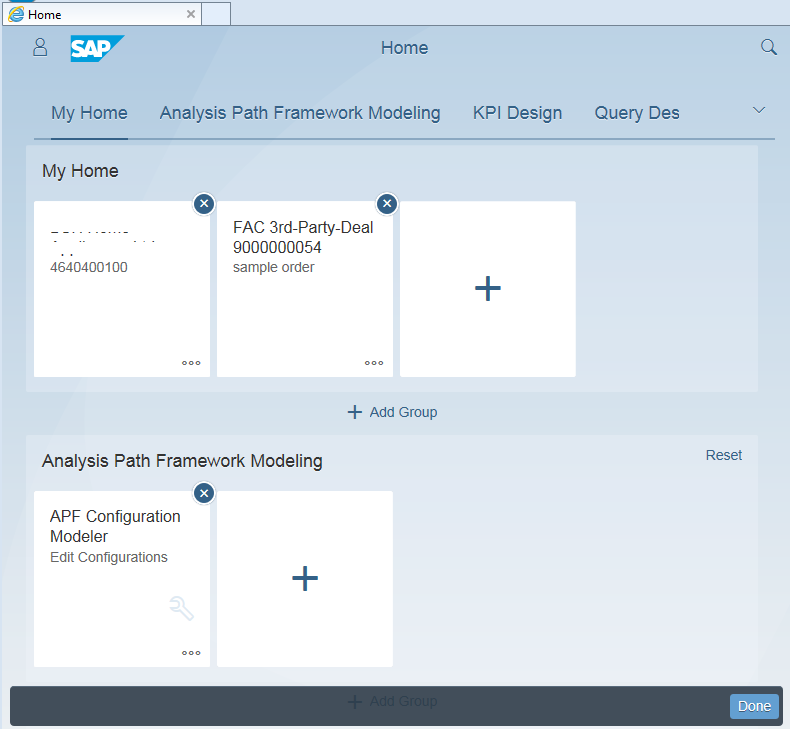 The cross sign

on the top-right corner of each app tile enables the user to remove the application from the tile group.
In every tile group, SAP users will see a tile named App Finder with only plus sign

on it.
Click on the empty tile except the "+" sign to select a new application for the current application tile group to customize the Fiori Launchpad according to your requirements and needs.
App Finder enables SAP users to personalize the related tile group.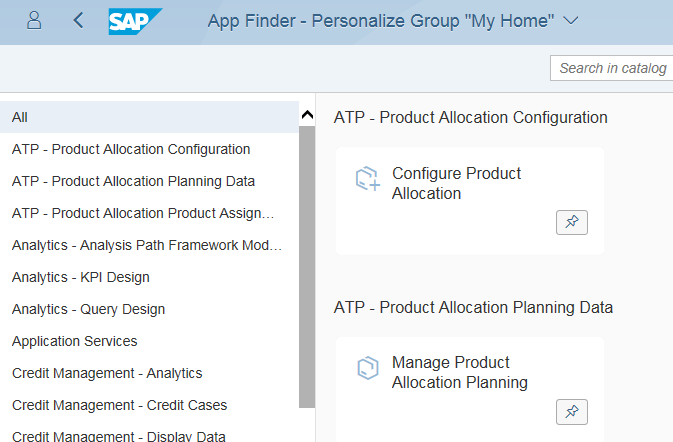 Within the App Finder, after you find the Fiori application you want to select, click on pin icon to add the selected Fiori app to current tile group.
SAP user can select multiple applications on the same screen one by one
When users clicks on Home icon, they will see the tile in the tile group.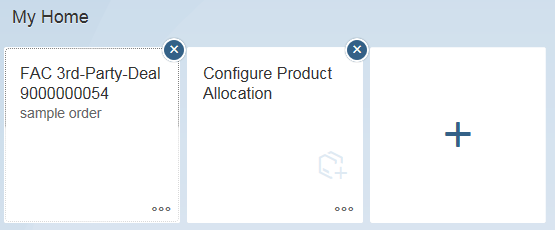 Between every two tile groups, you will see a button + Add Group which enables the user to create a new empty tile group on the Fiori launchpad at the specified place

Name the group and add new tiles into that group using the App Finder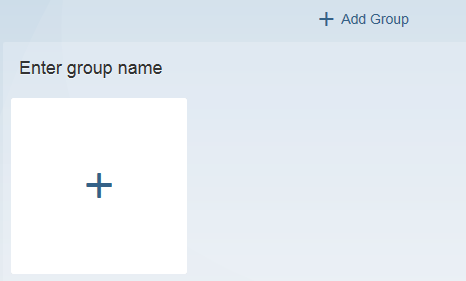 After you finish customization of your Home Page, and complere personalization of the Fiori tile groups, press Done button at the bottom of the screen to save and exit from edit mode