Convert Smartform to PDF in Print Preview Mode
SAP users who want to convert Smartform to PDF file and download Smartform as PDF can use SAP transaction code PDF! . SAP PDF! transaction will provide Smartform to PDF conversion while the SAP Smartform output is being displayed on the screen in Print Preview mode.
Using PDF! tcode to convert Smartform to PDF file format and download Smartform as PDF is an easy method compared with printing SAP output document to spool and emailing the spool file to your email address within spool transaction SP01.
In order to use PDF! transaction to download Smartform output as PDF file to your local computer, first display SAP Smartform output in Preview mode.
I'm going to use VA03 screen to display SAP Order Confirmation output for a sample sales order.
Follow menu options "Sales Document" > "Issue Output To" on VA03 screen after you provide a sales order number.
Choose an output message from list. Press Print preview button.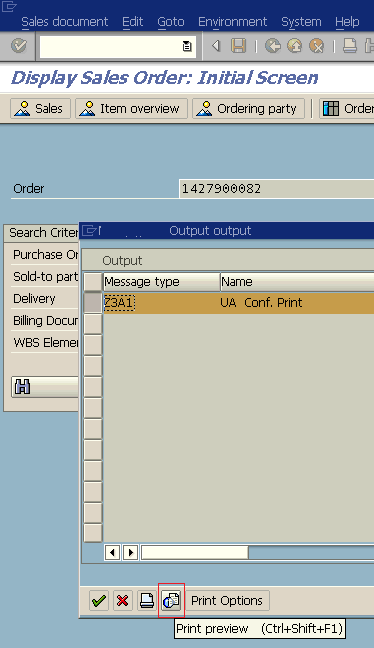 When SAP Smartform output is displayed on screen for the selected sales order, invoice, delivery note, etc., use the command field to call SAP transaction PDF!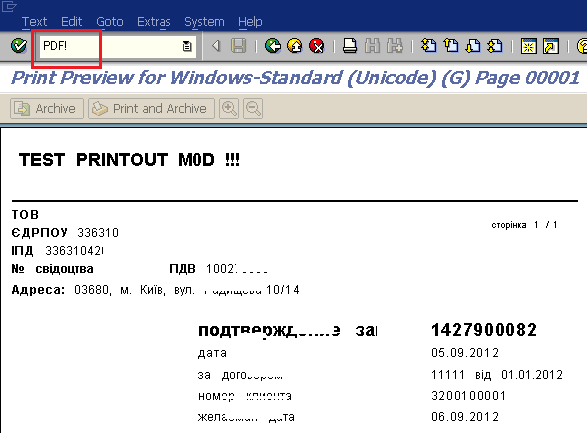 After you type PDF! tcode in command field area, press Enter to execute Smartform to PDF conversion code. This SAP transaction will open PDF Preview screen displaying SAP Smartform output for the related SAP document as seen in below screenshot. If you hower over the PDF Preview screen, a list of buttons will appear which we are familier from PDF documents.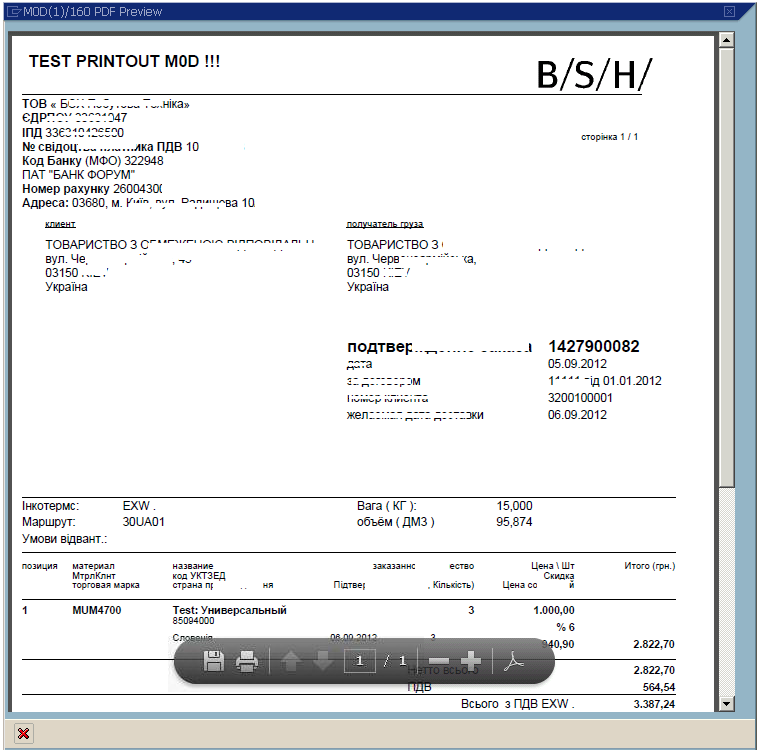 These PDF buttons enable SAP user save Smartform output as PDF file to your local folders or print Smartform document directly as PDF file. During save or print process the conversion from Smartform to PDF is done in PDF! tcode screen.