Show Combo Box Key Values on SAP Screen Personas Flavor
SAP Screen Personas editors can display or hide key values on Combo Box control on a Personas flavor using Flavor Editor Advanced Property settings for combobox object. On a Personas flavor, editor can choose to display combo box value keys using showKeys property of the control, or choose to hide key values and show only text for the dropdown items.
By default on a combo box used on SAP Screen Personas flavor, key values are not displayed.
As seen in below screenshot from a sample SAP Personas flavor, the key values are hidden only text descriptions are visible on the combo box.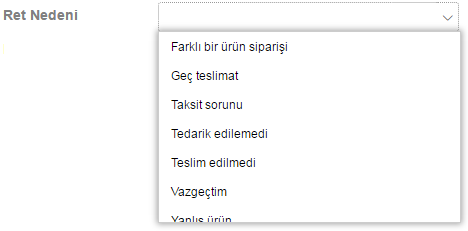 To display keys on combo box on a flavor follow the below instructions step by step.
Launch Screen Personas flavor editor.
Select combo box control on the target flavor.


When thee combo box is highlighted on the flavor editor, go to top menu of the editor.
Switch to Home tab of the Flavor Editor menu.
Click on More Options and select Advanced from the listed menu options.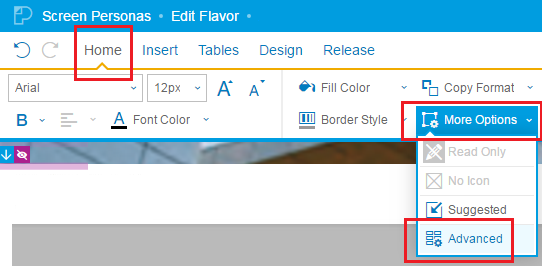 Flavor Editor: Home > More Options > Advanced
As SAP Personas flavor editors will see, the combo box showKeys property is set to false by default.
By marking the checkbox showKeys for a Combo Box control, the key values will be displayed on the dropdownlist control (combo box) side by side with its text values.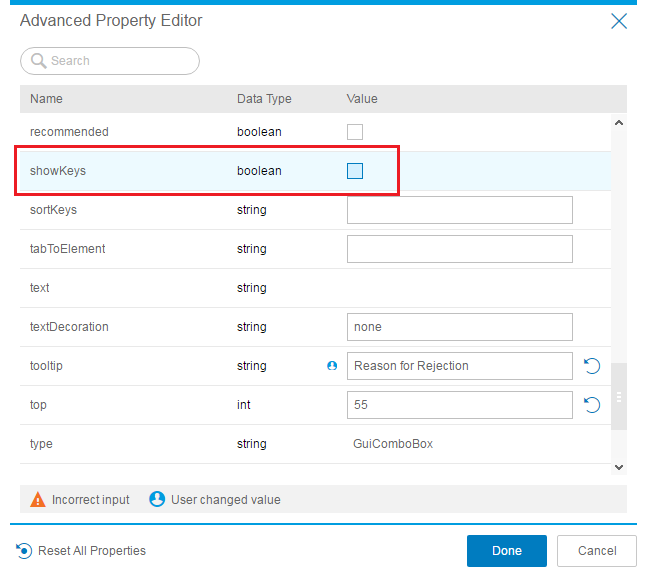 Enable showKeys on Advanced Propery Editor for selected combo box control and press Done button to save changes.
Save the flavor and exit from Personas Flavor Editor.