SAP Notes - How to Read OSS Note
Call SAP Transaction SNOTE tcode to open SAP Note Assistant program (SAPMSSYO).
The SAP Note Assistant program will display Inconsistent and New notes for SAP users and ABAP developers by default.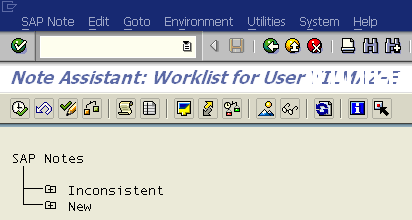 If the OSS Note you are looking for is not in the list, or you are looking for a specific OSS note then using main menu click on Goto first. Then from submenu items select Download SAP Note in order to read specific OSS Note number which is not listed on the default Note Assistant screen.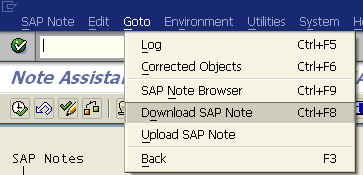 When you click Download SAP Note, the below screen will be displayed.
You can enter the SAP OSS Note number into the textbox and click F8 shortcut to start SAP OSS Notes download.

You will be informed about the download status.

When download is completed, the new OSS note will be placed among the New SAP Notes items as seen in the below Note Assistant screenshot.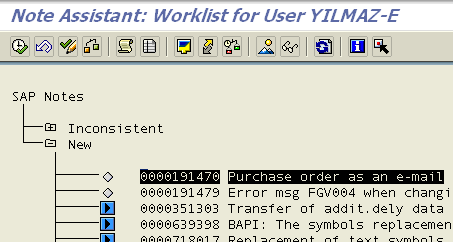 You can double click on the SAP OSS Note item in order to read details of the SAP Note.
If your ABAP programmer wants to check whether an SAP Note is implemented or not on the current SAP system, SAP user can use SAP Note Browser to verify if the SNOTE is applied/installed or not.