SAP NetWeaver Installation Guide using installshield wizard
In this SAP tutorial, ABAP developers and SAP users will find step by step SAP Netweaver installation guide using installshield wizard.
After SAP and ABAP professionals download SAP Netweaver 7.01 ABAP Trial version from SAP, the installation can be started using the start.htm in the setup folder.

Here is the first screen from the SAP Netweaver installshield wizard for SAP Netweaver 7.01 ABAP trial version.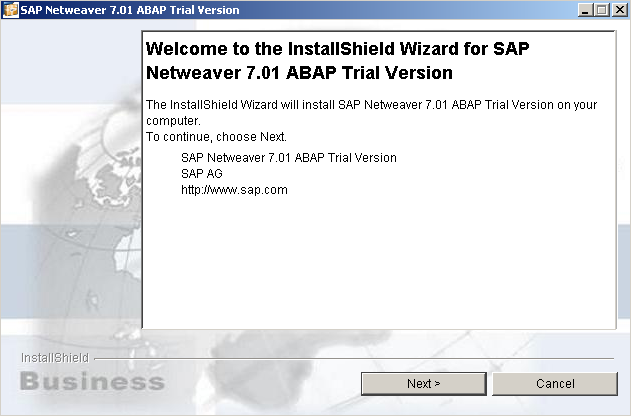 The following screen is the SAP Evaluation Licence Agreement screen where developers can continue setup SAP Netweaver process by marking the "I accept the terms of the license agreement."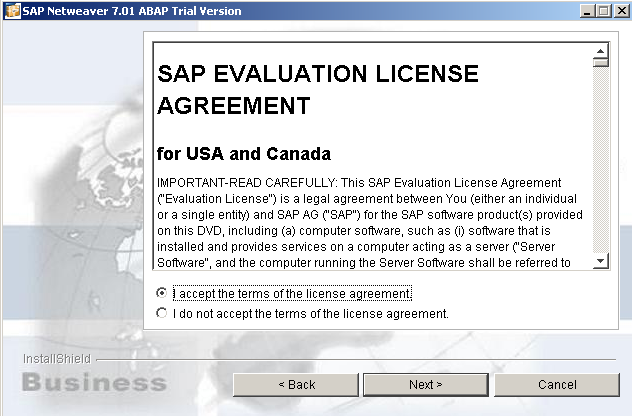 The next installshield wizard screen is used to configure the SAP Netweaver ABAP trial version installation folder.
You can set the SAP Netweaver installation path using the Browse buton.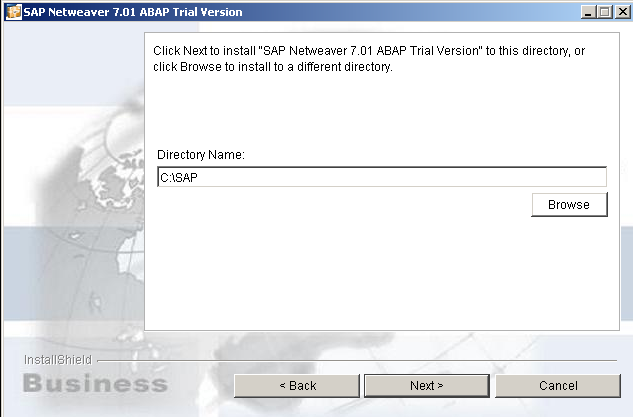 Next screen is used to define master password for SAP MaxDB database.

Define Master Password
The master password is the password for the MaxDB database user and can be 2-9 characters (letters, numbers, or '#@$'). It is also valid for the MaxDB database manager.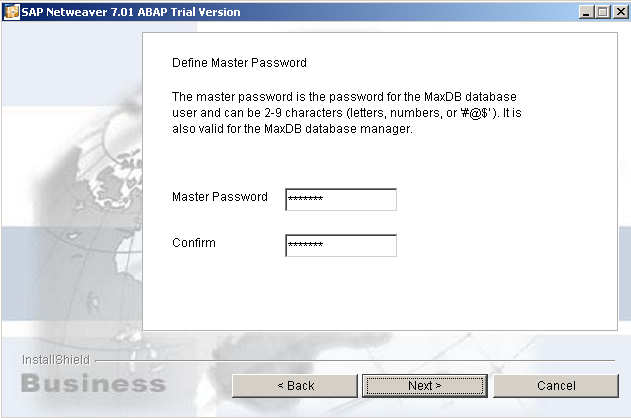 This step in installshield wizard is displaying summary information.
As seen the SAP Netweaver 7.01 ABAP Trial Version will install the:
MaxDB component in C:\SAPDB folder, and
Application Server component in C:\SAP\NSP folder
The total size for the SAP Netweaver setup is 21360.8 MB more than 2GB.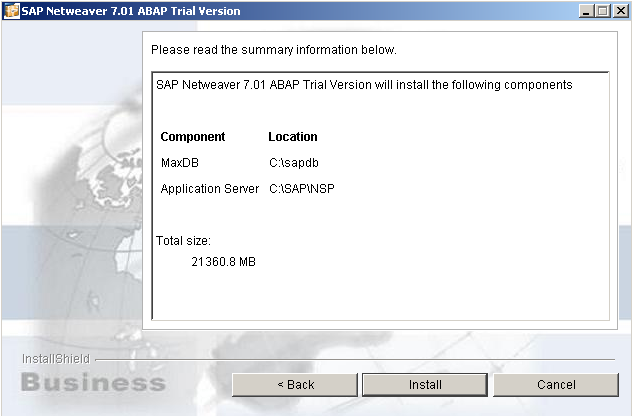 This step will take a long time until the SAP Netweaver installation complete message is displayed as seen below.
You can mark the Start Application Server checkbox in order to start using SAP Netweaver 7 ABAP trial version immediately.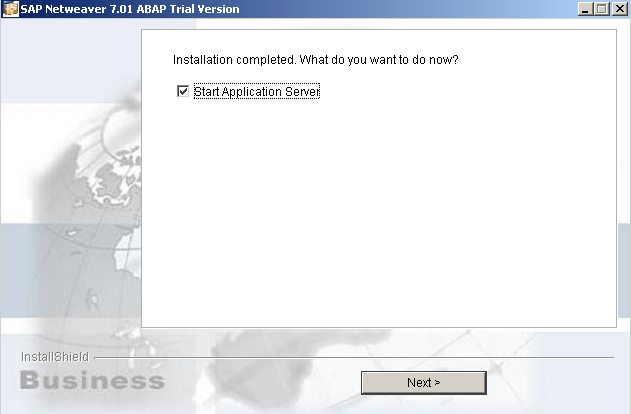 The last screen is informing that Installshield wizard has completed the SAP Netweaver installation successfully.