How to Display SAP Spool Requests using SP02 Transaction Code
While using SAP, many SAP users frequently print SAP documents during work.
Some of these SAP documents like SAP Smartform documents including sales orders or invoices are sent to print spools.
Later SAP users require to get these SAP documents from spool, display documents from print spools and print SAP Smart Form documents from spool.

SAP transaction code SP02 can be used to display list of spool requests.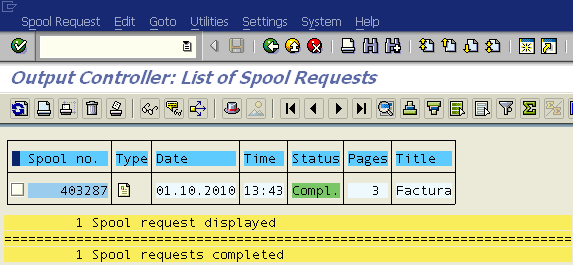 When you click on the icon displayed on the "Type" column in the list of "Output Controller: List of Spool Requests", the document will be displayed in the user's screen.
For example, in the sample screenhot when you click on the Smart Forms (OTF) icon the SAP document will be displayed as a pdf file.

If you want to print the SAP document from spool, you can mark the checkbox displayed in the same line with your selected items. Then click on the

Print Directly icon.
Print Directly button enables SAP users print SAP documents including SAP Smartforms directly from spool.