Display SAP Logical Database using SE36 or ABAP Report at Attributes Screen
Open ABAP report or ABAP program using SE80 Workbench Editor or SE38.
Go to top SAP menu and follow the menu selections : Goto > Attributes
The logical database name is displayed in Attributes section.
Double click the SAP logical database name to open the Display Logical Database SAP screen.
ABAP developers can also use transaction code SE36 (tcode SE36) to display logical databases.

After you displayed source codes of ABAP report, follow SAP menu path Goto > Attributes


You can see the name of the SAP logical database VAV on the screenshot
Double click on the logical database name.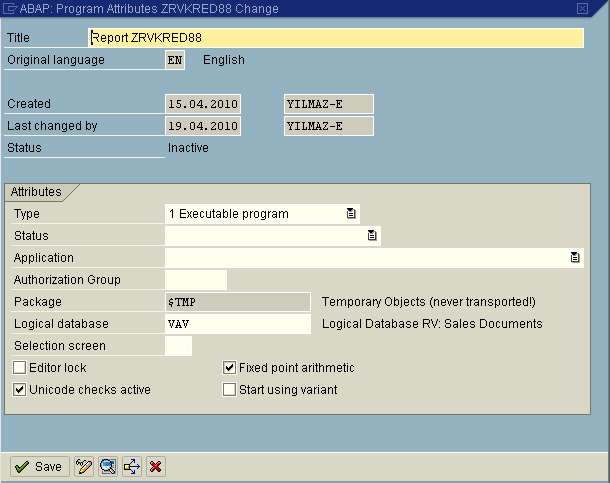 Or you the transaction code SE36 for displaying logical database on the SAP editor.