How to Display BOM Bill of Material of a SAP Product
Bill of Material or BOM management can be managed in SAP Sales and Distribution systems.
Using standard SAP menu, SAP users can display BOM or display Bill of Material as follows :
SAP menu > Logistics > Sales and Distribution > Master Data > Products > Bills of Material > Bill of Material > Material BOM > Display

Or the shortcut is using a SAP transaction code : CS03 - Display material BOM : Inititial Screen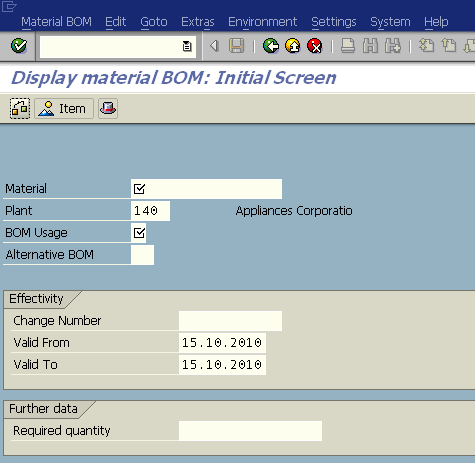 SAP users should supply the material code that they want to view the BOM Bill of Material, plant data can be entered as a search filter. And BOM Usage criteria should be entered. A validity range criteria can also be entered to filter the search results.

After the BOM Bill of Materials search is completed for the filtered material code, the contents of the BOM Bill of Material will be displayed as follows :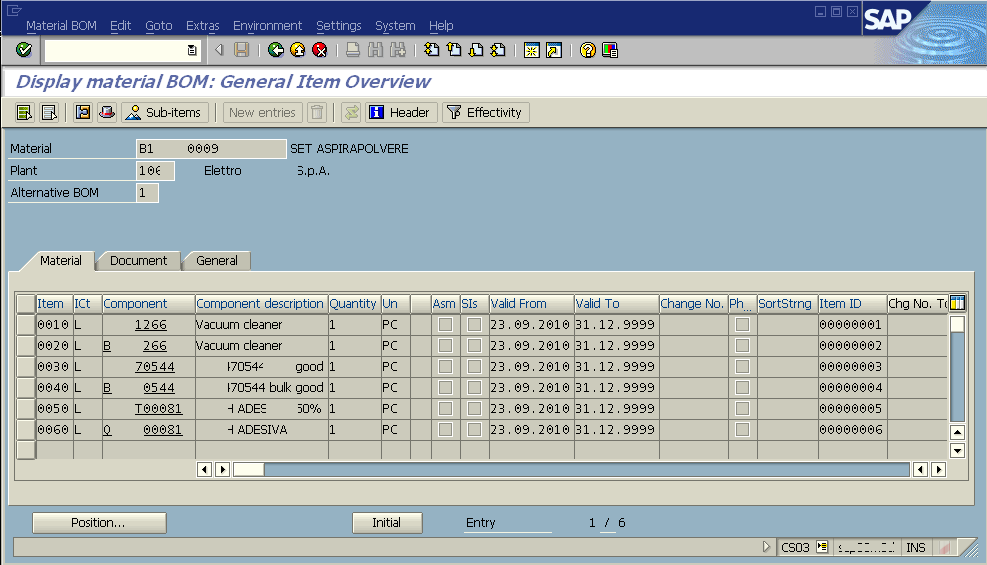 CS01 tcode or CS01 transaction is the answer of how to make a BOM for a product in SAP Sales and Distribution module.
CS02 transaction code enables SAP customization specialist to easily manage BOM management.