MindJet Mind Manager as Mind Mapping Software
MindJet for Windows is new version of Mind Manager software. MindJet users can create mind maps around a topic and include ideas, thoughts, solutions and inspirations in this mind map using MindJet mind mapping software on their computers.
As we all know the first mind mapping concept was implemented on blank papers. But now we have many mind mapping software packages providing a work area on computers for users demanding creativity.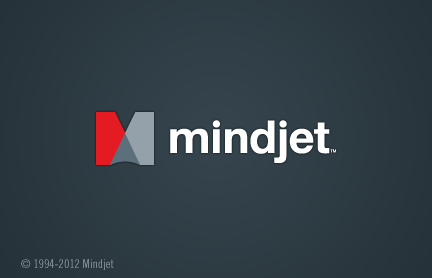 Start building your first Mind Mapping diagram
MindJet provides video tutorials and a good help documentation for users to make a quick start for creating creative mind mapping solutions. Also the mind mapping tool is launced with various templates to make it easier for users.
Using MindJet you can rate ideas on your mind map easily in a visual way.


Priority icons to rate your ideas and thoughts in your mind map
Connect Database and Fetch Tables onto Mind Map
If you are a database developer or administrator working on database design, you can connect to a database server and fetch current database table structure onto your current mind map. Database connection enables brainstorming on your mind map by team members without the requirement of an additional software like SQL Server Management Studio, or Microsoft Access, etc.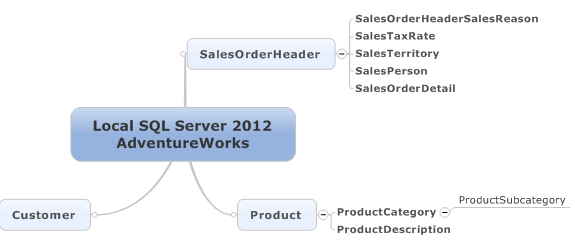 MindJet can connect to SQL Server or other databases to get tables on your Mind Map
MindJet collaboration over Microsoft Office tools
What is nice about MindJet mind mapping tool is that it provides a team work platform with its full integration to Microsoft Office platform. MindJet collaborative functions enable users to interact with other users who are involved in a project, or in a team over Microsoft Office tools.
MindJet Mind Manager can export mind maps, documents or tasks using Microsoft Outlook, MS SharePoint, MS PowerPoint, Microsoft Project, MS Word etc. You can use your mind map on a PowerPoint presentation or create Word documents including your mind mapping solution.
Download free Mind Mapping Software MindJet Trial
If you want to try MindJet, you can free download mind mapping software for trial purpose for a period of 30 days using download link MindJet