How to Change Region and Language on Windows 10
This Windows 10 guide shows how to change region and language settings on your PC step by step. Using Control Panel Regional Settings user interface, Windows 10 enables users to change country, language and time zone settings specific to your requirements.
For all Windows users, if you have not tried the new Windows 10 with all features listed in this Windows guide, go and download Windows 10 now.
Cortana is one of the most impressive and most wondered features of Windows 10.
Unfortunately it is not supported for all regions and for all languages during technology preview.
This is a good reason for Windows 10 users to change the regional settings and language of their Windows 10 operating system running on their PC.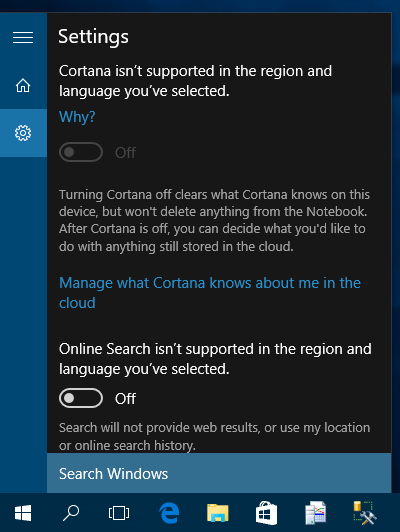 Regional Settings Desktop Application
Type "intl.cpl" on search textbox and choose the Control panel item to launch Regional settings. The .cpl stands for control panel and the intl for international settings, I guess.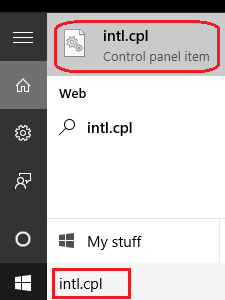 The intl.cpl will launch the Regional settings for Windows 10 OS
On Formats tab click on "Language preferences" link button to change language settings. On the first screen, Windows 10 users can alter the input language. If you click Advanced settings link button displayed on the left, you will be able to change Windows display language settings as well.
On Location tab, Windows 10 users can define the region or country they are in for better local support and time zone related issues.
By the way there is a useful knowledge base article at KB192806 for short-cuts to Control Panel tools on command prompt or search box.
Windows 10 Settings App
An other option for changing the regional settings and language options is using the new Settings app on Windows.
Press Settings from Start menu.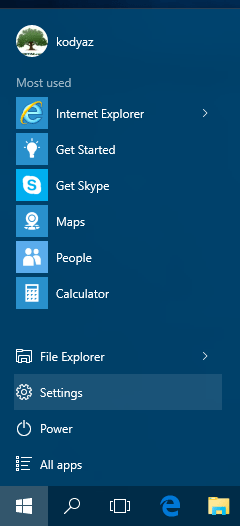 When the new Settings app designed for Windows 10 is displayed, click on the "Time & language, speech, region, date" icon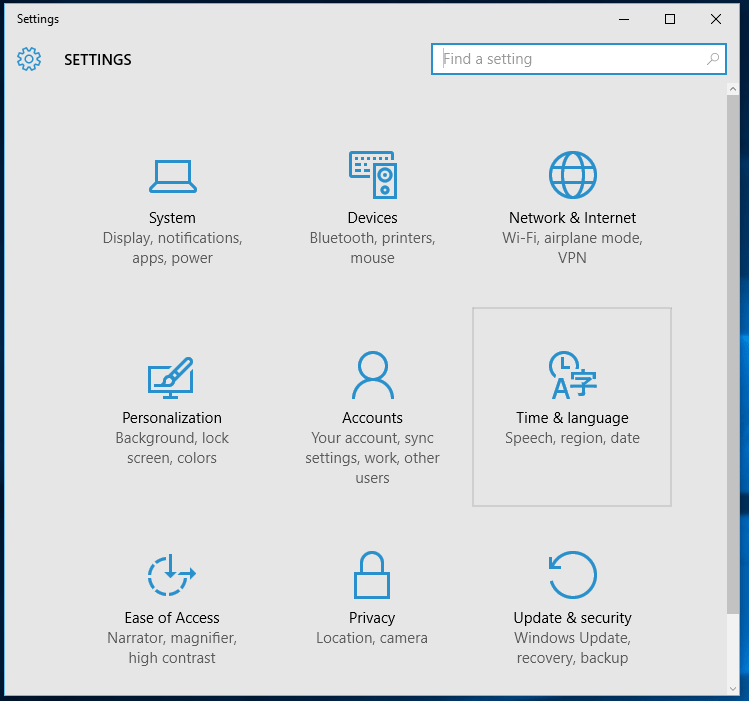 After Time & Language settings screen is on the display, switch to Region & language tab.
On this screen using the drop down selections, Windows 10 users can set the country or region.
Languages section enables the users to add new languages and alter the Windows 10 language to one of these selected by the user.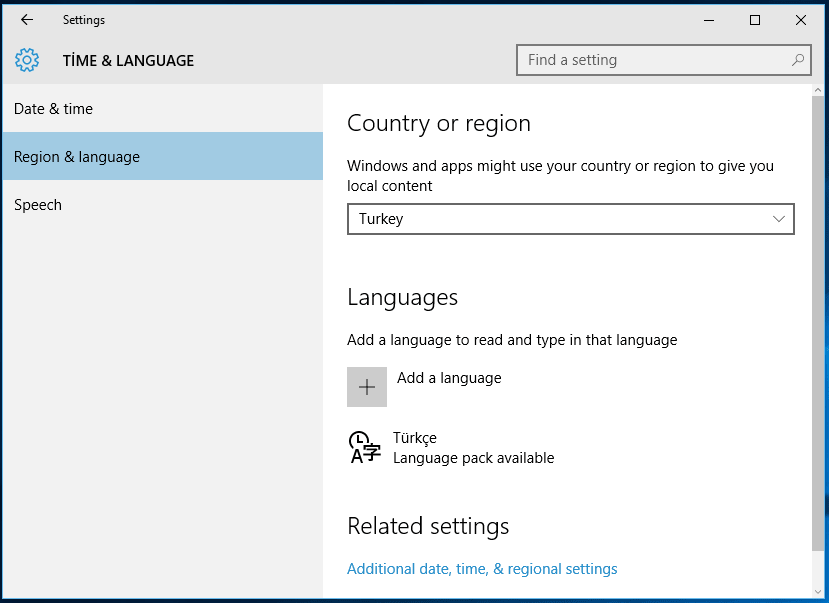 Hey, I can connect to Cortana on my new Windows 10 PC. After setting the region to US, the Cortana now is able to reply.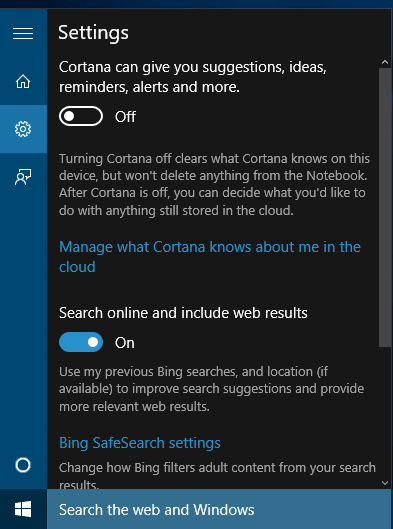 This is a Windows tutorial showing how to set country, region and language settings on Windows 10.