Download SQL Server System Views Poster
SQL Server database administrators or T-SQL developers download SQL Server system views poster because data platform professionals frequently use system views map for relations between systems views and for view columns. As a reference document SQL Server System Views map is very valuable and summarizes which data each system view includes and the relation with other system views visually.
This document includes download links to SQL Server 2012, SQL Server 2008 R2 and SQL Server 2008 system views maps. SQL Server 2005 system views poster is no longer available since it is not supported officially any longer.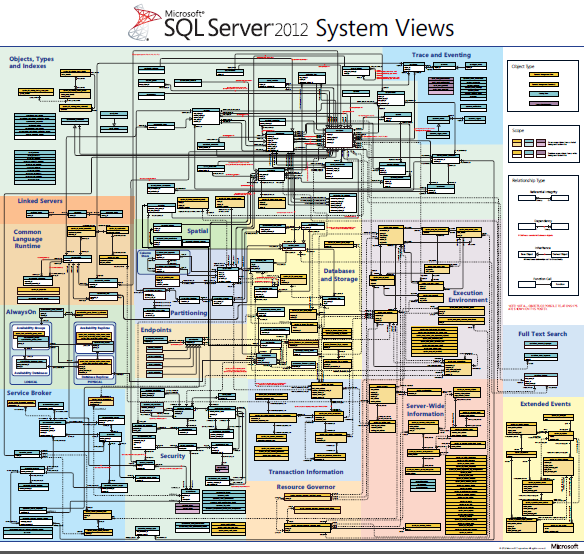 SQL Server System Views map posters available at Microsoft Downloads web portal.
To download SQL Server 2012 System Views map, use following download links:
click to download
alternative location as PDF file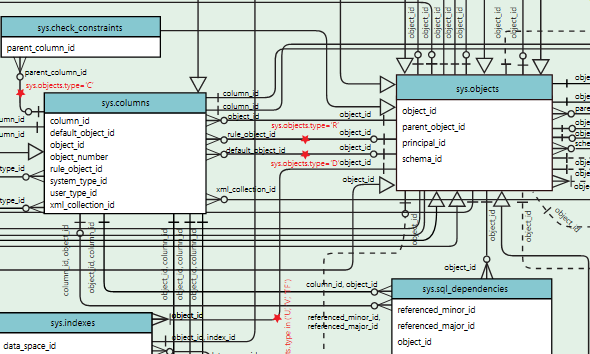 SQL Server 2008 R2 System Views Map: click to download or using this download link
SQL Server 2008 System Views Map: click to download or alternative link
Microsoft SQL Server System Views Maps or System Views posters are available in PDF or XPS file formats showing the key system views included in related SQL Server version and the relationships in detail between system views.