Project Management Knowledge Areas by PMI
Understanding Project Management Knowledge Areas is vital if you plan to take PMP Project Management Professional certification exam by PMI (Project Management Institute).
Here is the list of Project Management Knowledge Areas by PMBOK 5th Edition:
Project Integration Management


Project Scope Management


Project Time Management


Project Cost Management


Project Quality Management


Project Human Resource Management


Project Communications Management


Project Risk Management


Project Procurement Management


Project Stakeholder Management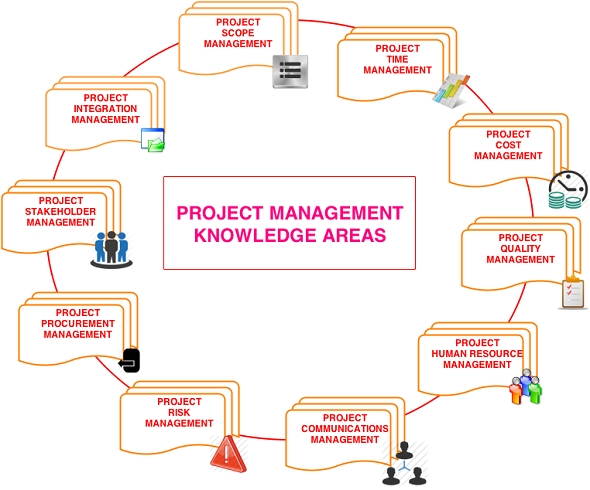 10 Knowledge Areas in Project Management according to PMI (Project Management Institute) PMBOK 5th Edition
Each Project Management Knowledge Areas include numerous project management processes. Total number of processes covered by 10 knowledge areas is 47. All these processes are explained in detail in PMBOK 5th edition.
The Project Stakeholder Management is the newest knowledge area added in the latest edition to PMI practices.
PMP certification exam tips:
It is very important to memorize the Knowledge Area names.
Keep it in mind that they all start with "Project" and end with "Management"