Project Management Conflict Resolving Techniques
PMI suggests five conflict resolving techniques for PMP certification candidate project managers in the most recent Project Management Body of Knowledge PMBOK 5th edition.

Perhaps before dealing with conflict resolving techniques suggested by PMI for project managers who wants to take PMP certification exam, it is better to have a look at the common causes of conflicts in projects.
List of Conflict Resolving Techniques
Here is the list of conflict resolving techniques that project managers should prefer during executing process group tasks for resolving conflicts between stake holders or team members.
Withdraw/Avoid


Smooth/Accommodate


Compromise/Reconcile


Force/Direct


Collaborate/Problem Solve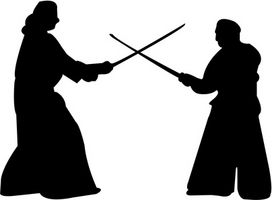 Although in the Project Management Book of Knowledge (PMBOK 4th edition) lists 6 techniques or approaches for conflict resolution including "Confronting", "Compromising", "Withdrawal", "Smoothing", "Collaborating" and finally "Forcing", on the 5th Edition of the PMP Bible (PMBOK) the techniques for conflict resolving is limited with above 5 methods.
Collaborate / Problem Solve
In PMI's approach, for PMP exam takers the "Collaborate / Problem Solve" is best option to prefer unless you have enough time to spend on the issue. This Collaborate/Problem Solve is considered as a win-win approach.
Force / Direct
In general, project managers or the lead project manager should avoid Force / Direct problem solving technique. Because this is a win-lose case which can cause long run problems in future cases.
Compromise / Reconcile
Compromise / Reconcile is considered as lose-lose where both participants should give up something to come to a common point. All parties are not fully satisfied with the result but gain partially what they requested.
Avoid / Withdraw
Other options are not actually a real conflict solving technique. On Withdraw/Avoid case, the project manager totally neclects the cause and the problem arises.
Smooth / Accomodate
On Smooth/Accomodate, the project manager emphasizes on agreed areas instead of concentrating on conflicts. This technique gains time for the project manager to solve the problem after the first rise of the conflict between partners.