Microsoft Project 2010 Activation Error
I download Microsoft Project 2010 Professional trial edition from TechNet Evaluations in recent days.
But when I tried to activate Microsoft Project 2010, I got an activation error.

First of all, when I opened the Backstage in MS Project 2010 Professional, and go to Help menu, I see the following warning.
I see the message "This product will become unlicensed in 20 days. Activation is required to verify the licence for this product."


Then I clicked Licensing Options and choose Activate Product from the menu.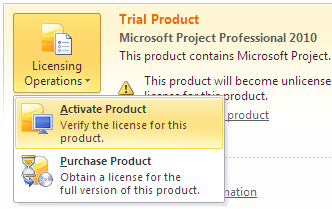 This will start the Microsoft Project 2010 Activation Wizard.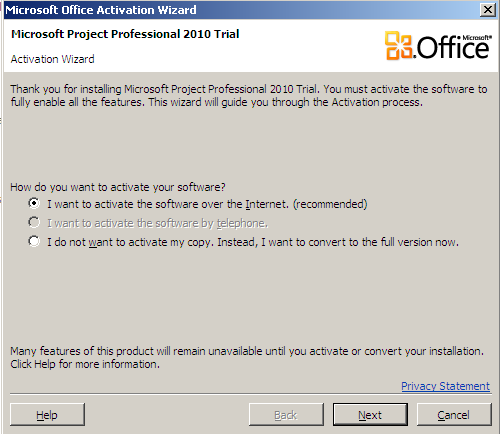 Unfortunately after some time I got the following error:
Microsoft Project
An unspecified error has occured. Your request cannot be processed at this time. Please try again later.( 0xC004C032 )