Copy and Email Timeline in Microsoft Project 2010
Project timeline is one of the many Microsoft Project 2010 features introduced to project managers.

MS Project 2010 enables copy timeline created in the project to email timeline to others, or copy project timeline for displaying in a MS Office PowerPoint presentation.

Follow the below steps:
Click on Microsoft Project 2010 timeline object.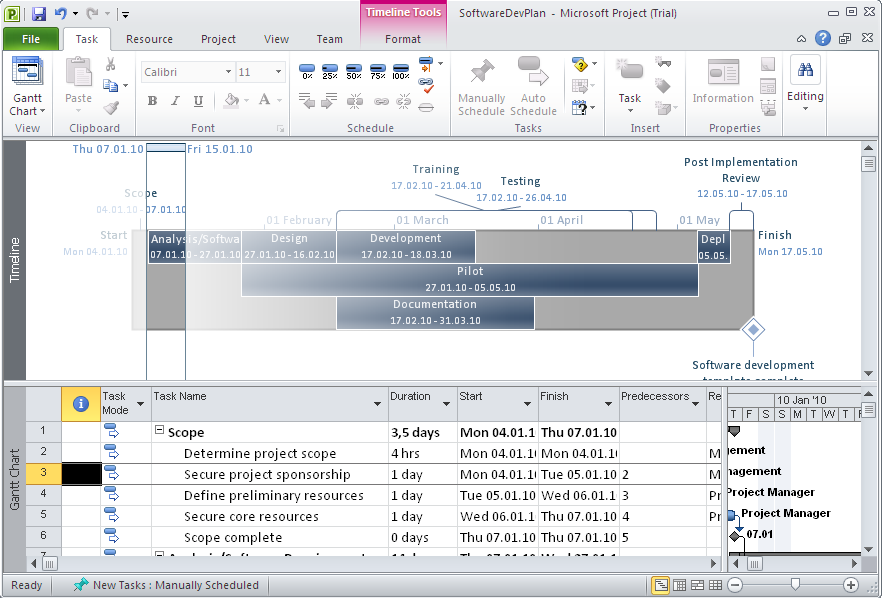 Then the MS Project 2010 Timeline Tools menu group will be activated in the Project ribbon.

Click on Timeline Tools in the ribbon.
Then on the right end of the Timeline toolbar, you will see the Copy Timeline buton.
Click on Copy Timeline and select Copy Timeline For E-Mail.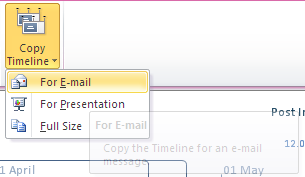 Then the timeline is copied in clipboard.
You can open a new email message using your MS Outlook program and paste the project timeline.
You will see that the project timeline is resized for e-mail.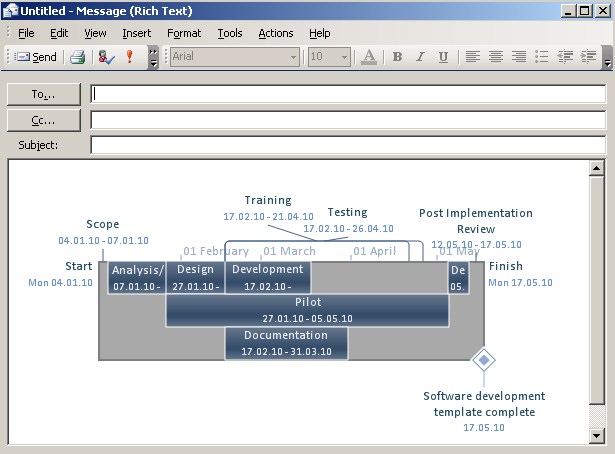 If you don't want MS Project to resize timeline graph, you can select Copy Timeline Full Size instead of Copy Timeline For E-Mail option.

If you have not download Microsoft Project 2010 and install MS Project, you can refer to free Microsoft Project 2010 trial download page for more information.