Download VMWare Player for Windows for Free
Download VMware Player free as desktop virtualization tool to install virtual machines and run guest operating systems on a physical computer. VMware is well-known for its virtualization software solutions for business. And VMware Player free and Pro editions can be used to install virtual machines for legacy systems or for trial purposes of new operating systems like Windows 10 or new software applications.
VMware Player Pro edition is licenced for professional requirements and for commercial use. Besides the Pro version, for home use or for personal trial use vmware provides VMware Player free edition for running virtual machines on a computer.
You can download VMware Player free from vmware portal for personal use which is not for commercial or professional use.
VMWare Player download for Windows has about 94 MB total size and you can install it for both 32-bit and 64-bit operating system running computers.
Besides Windows operating system, on the same VMWare Player download link you can find the setup binaries for Linux operating system as well.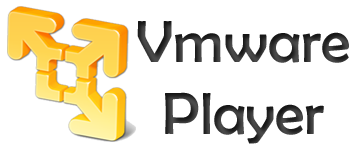 Download free VMware Player virtual machine installation tool