Windows Essentials for Movie Maker
I download Movie Maker and install it to create an audio book with images and photos in the background. Microsoft Movie Maker is bundled as Windows Essentials with many other programs including Photo Gallery, OneDrive, Messenger etc. If you are planning to create your own movie or video, you can use Microsoft Movie Maker easily after you download and install Windows Essentials pack on your computer. Of course you are free to choose the programs shipped with Windows Essentials for installing.
Unfortunately Microsoft does not provide Windows Essentials for download any more
If you have web installer file named "wlsetup-web.exe" which is around 1 MB, right-click on the wlsetup-web.exe setup file and run it as administrator.
A Windows User Account Control dialog screen will request your approval to let Windows Essentials from Microsoft Corporation to make changes on your computer.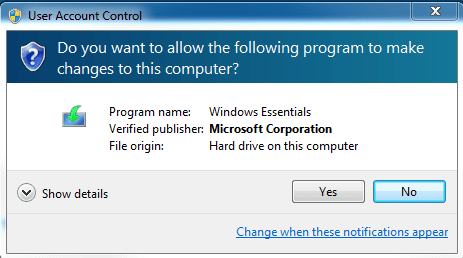 Start installation process by pressing "Yes" button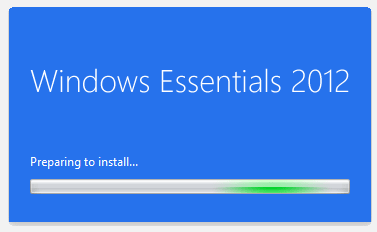 First step in installing Windows Essentials will be deciding to install all programs included within the Windows Essentials will be installed or you want to select the programs to install.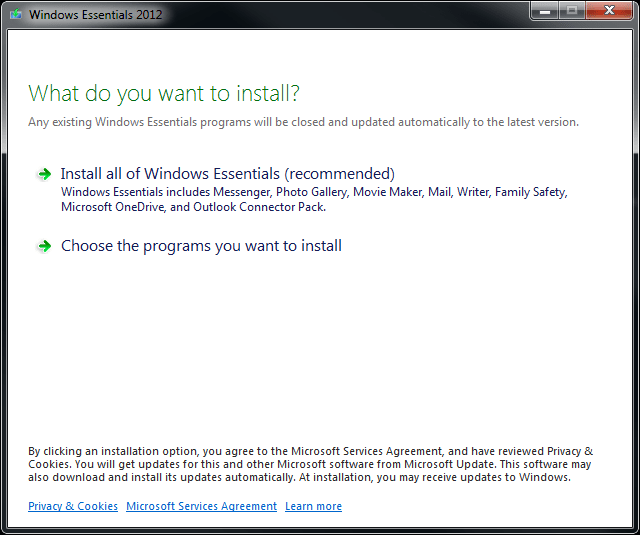 If you select all Windows Essentials components to install, following programs will be installed on your computer:
Messenger, Photo Gallery, Movie Maker, Mail, Writer, Family Safety, Microsoft OneDrive, Outlook Connector Pack
If you continue setup wizard with option that you want to "customize" Windows Essentials by selecting components to install, following selection screen is displayed.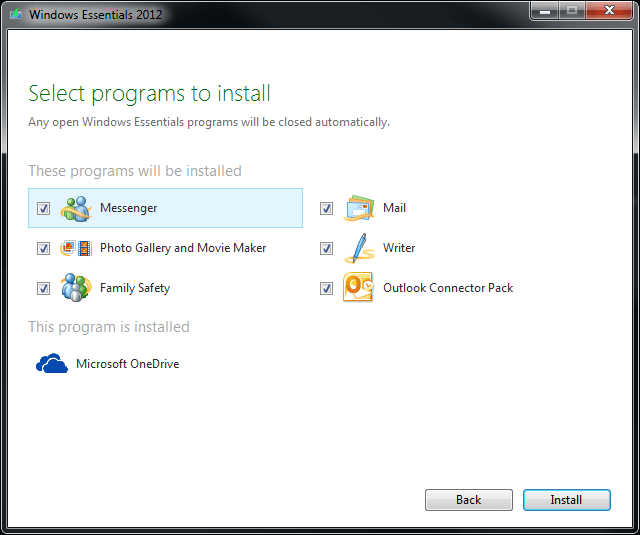 After the setup task is completed, you can find the installed Windows Essentials programs on Start menu as seen in below screenshot.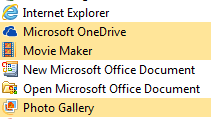 Windows Movie Maker and other Windows programs like Photo Gallery, OneDrive and Messenger can be installed by using the Windows Essentials setup pack within minutes.