Download and Install Progress DataDirect ODBC Driver
Progress DataDirect ODBC Drivers can be used to connect to Pivotal Greenplum database from other applications. This guide shows where to download Progress DataDirect ODBC drivers and install on a Windows OS system.
Download DataDirect Greenplum ODBC Driver from referenced link.
Extract the downloaded file and extract it.

Run the extracted "setup" file to launch ODBC driver installation wizard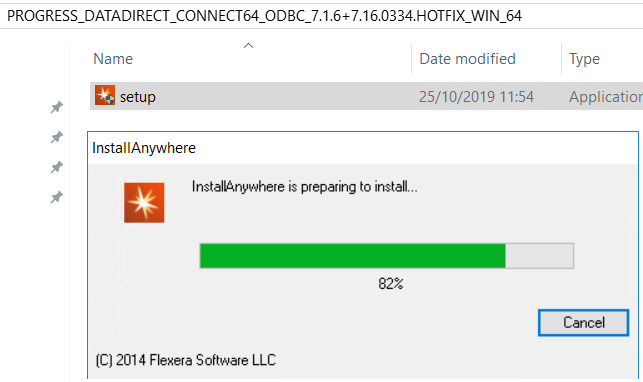 When the Progress DataDirect Connect64 for ODBC installation wizard is started, follow the InstallAnywhere wizard.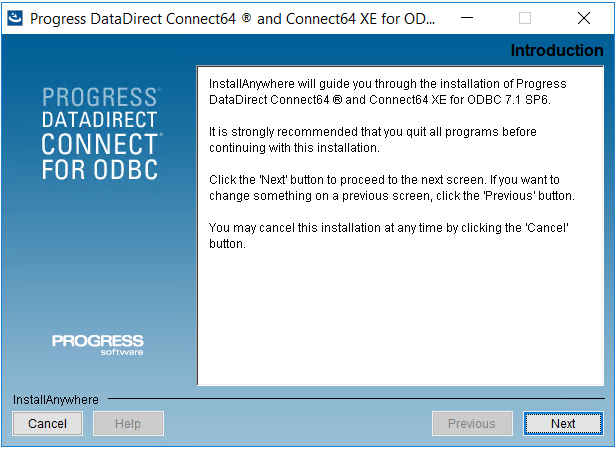 Accept the license agreement for following steps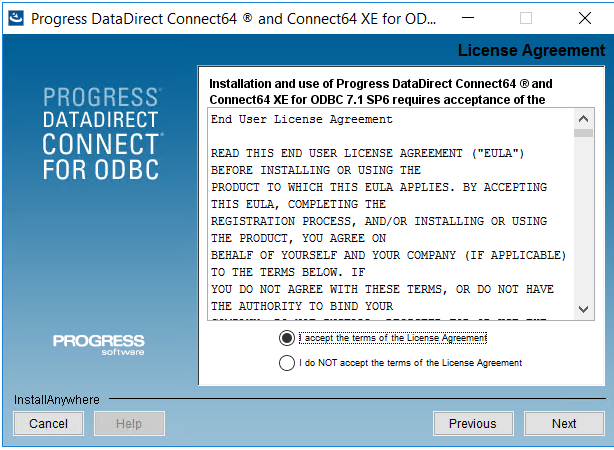 Select the appropriate installation type;
Evaluation for a 15 days period, or
OEM or licensed installation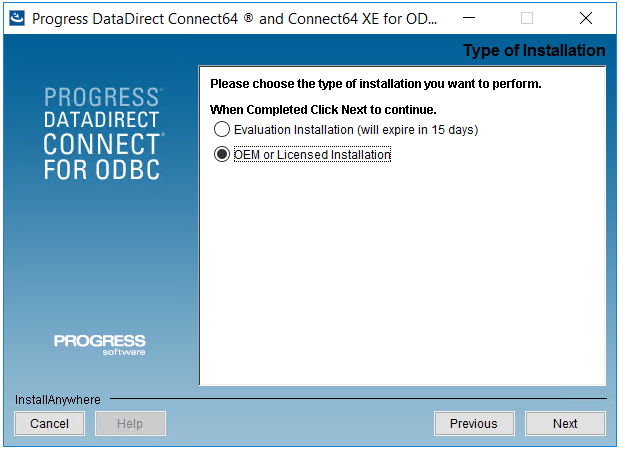 You can select the licensed installation and continue to next step
On this screen, provide the name and company name details. Additionally, enter the Serial Number that is shared on the download page. When you click on Add button, you will see that the ODBC Greenplum Wire Protocol Third Party All Platforms... product will be available in the list.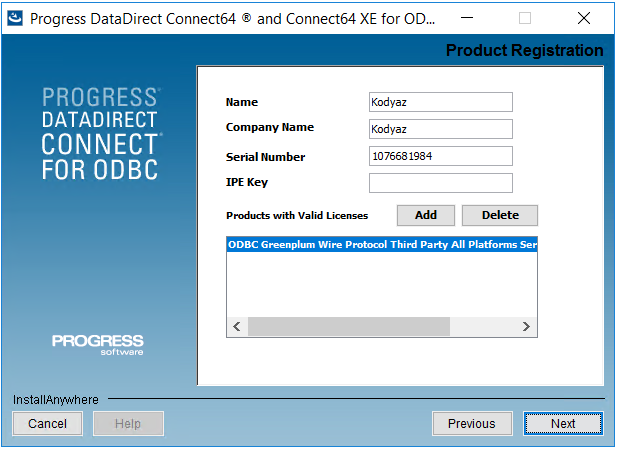 On the next page, you have the option of replacing existing drivers and create default data sources. You can continue with default option where none of the options are selected, too.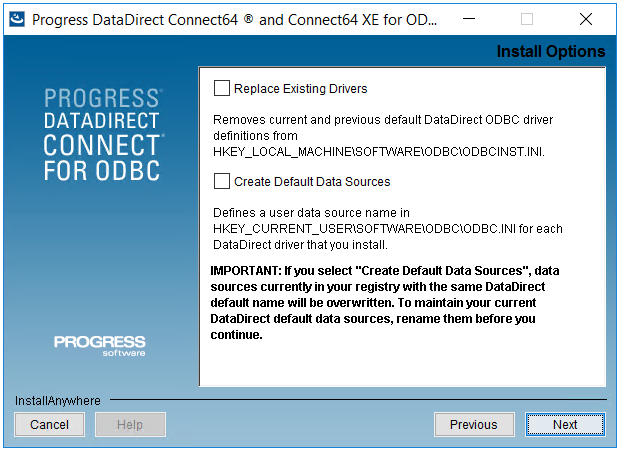 Choose the installation folder for the Data Direct ODBC Driver for Greenplum database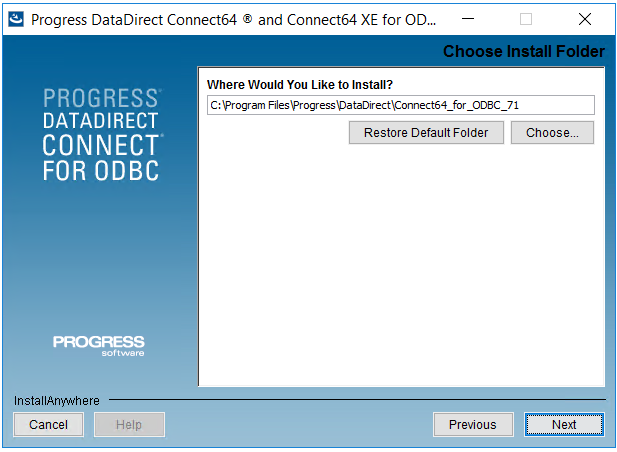 Before you start setup process, you can review the installation options at this step.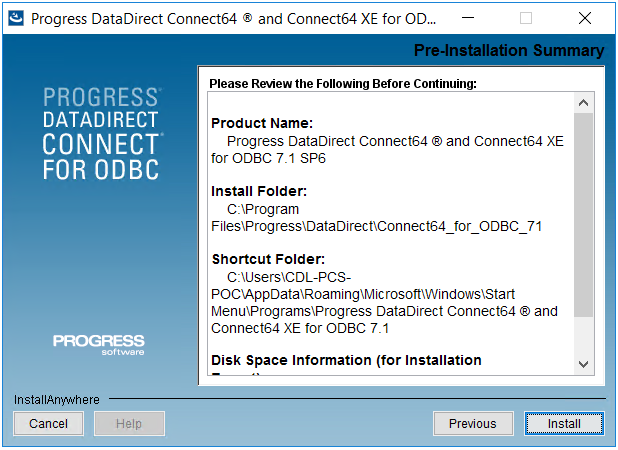 Click Install button to start installing the ODBC drivers for Greenplum data warehouse access.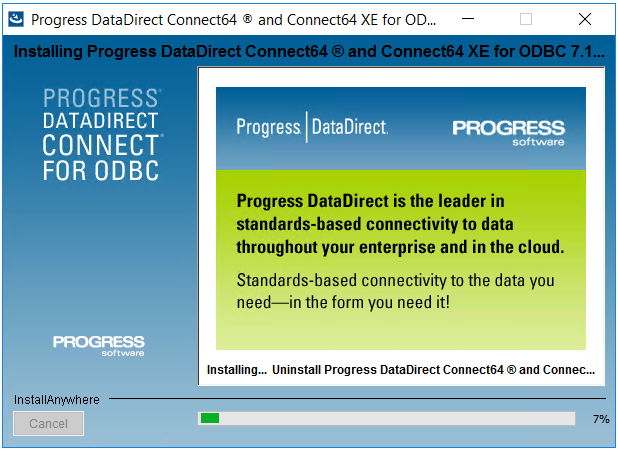 When the setup process is complated, click on Done button.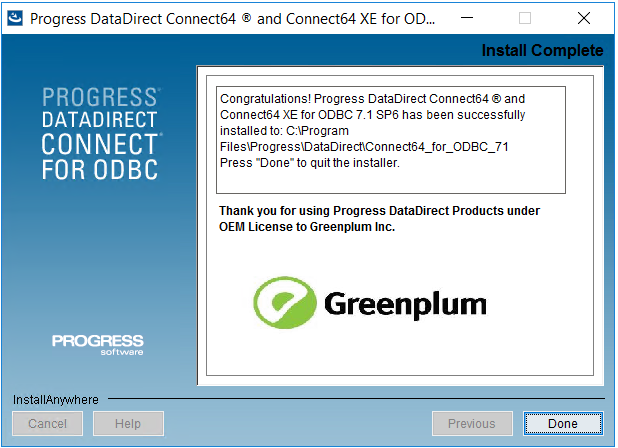 After the ODBC driver installation is completed, administrators can create system DSN entries that can be used to connect data platforms to Greenplum databases.