How to Find Windows Version and Edition using winver.exe Tool
Windows users can use winver.exe tool to find and display the Windows version and edition of their current operating system. Using Start menu type "winver" in Search programs and files text input area, when the winver.exe is listed click on it to launch the About screen where Windows version the edition of the running Windows and the service pack level will be displayed.
Running winver.exe tool on Windows will launch the About Windows screen where the Windows users can find the version and edition of their currently running operating system.
Following screen is displayed when winver.exe program is called from "Search programs and files" at Start menu on a Windows 7 operating system.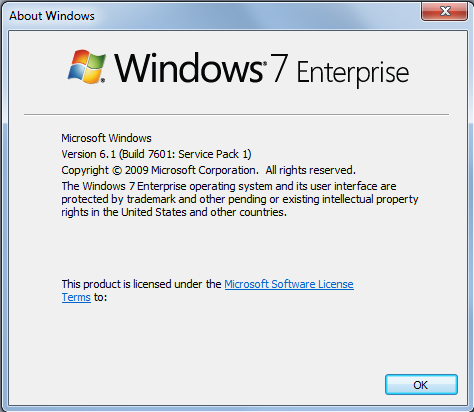 And below screenshot is from a Windows 10 running PC About screen displayed by calling the winver.exe program.